SAU Visual Art Majors to serve as Gallery Guides for the NC Museum of Art's College Night Event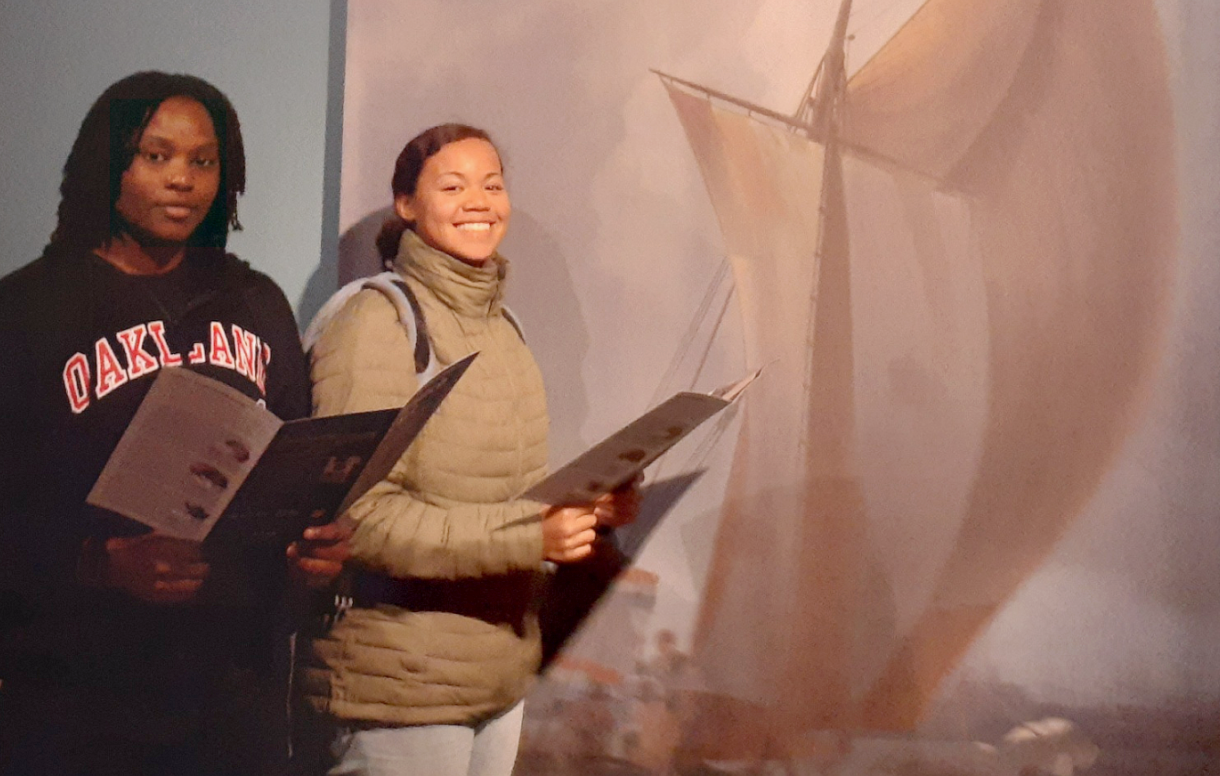 On Friday, November 17, from 5:00 to 9:00 p.m., the North Carolina Museum of Art will host an event for students from colleges and universities across the state in the East Building. The event includes a free, exclusive visit to the "Turmeric to Tulips: Dutch Art in a Global Age" exhibition. SAU Visual Arts Majors Jayla Daise and Bronte Weatherford, pictured above, will be serving as Gallery Guides for this special exhibition. Falcon creatives Imani Cosby and Jania Gibson helped plan the event and will be facilitating College Night activities. All students are welcome to join in the creative play. Admission to the event is free with a College ID.
Need transportation to College Night?
The SAU van will depart for the event from the Seby Jones Parking Lot at 5:30 p.m.